Mount Tai is the first of the top five mountains in China, and is the unique spiritual identity of the Chinese nation. It has nurtured the "hard work, the courage to carry heavy burdens, never slacken off, and never move forward" of the excellent character of Mount Tai "mountaineer" and the tenacious will of "picking burdens is not afraid of difficulty, not afraid of danger, not resting on the straight road, not resting on the shoulders of the heavy pressure."
Carry forward the spirit of the new era of mountaineer, sprinting to win the whole year in the fourth quarter! On the afternoon of October 5, Jinkeli held the fourth quarter work mobilization meeting in Tai'an City.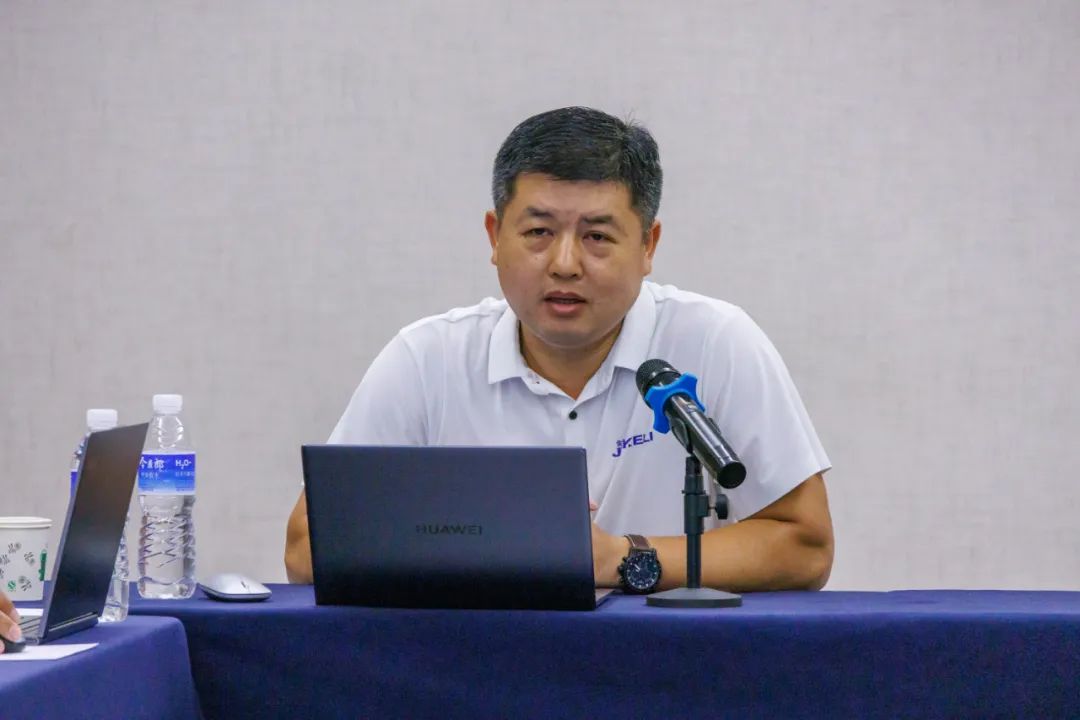 General manager Xing Yanchao attended the meeting and delivered a speech, the company's senior leaders, department managers, Gaocheng branch, sales, R & D and other departments of the business backbone, a total of more than 30 people attended.
The meeting announced the company's business in the first three quarters, and made a comprehensive implementation and deployment for the annual task objectives.